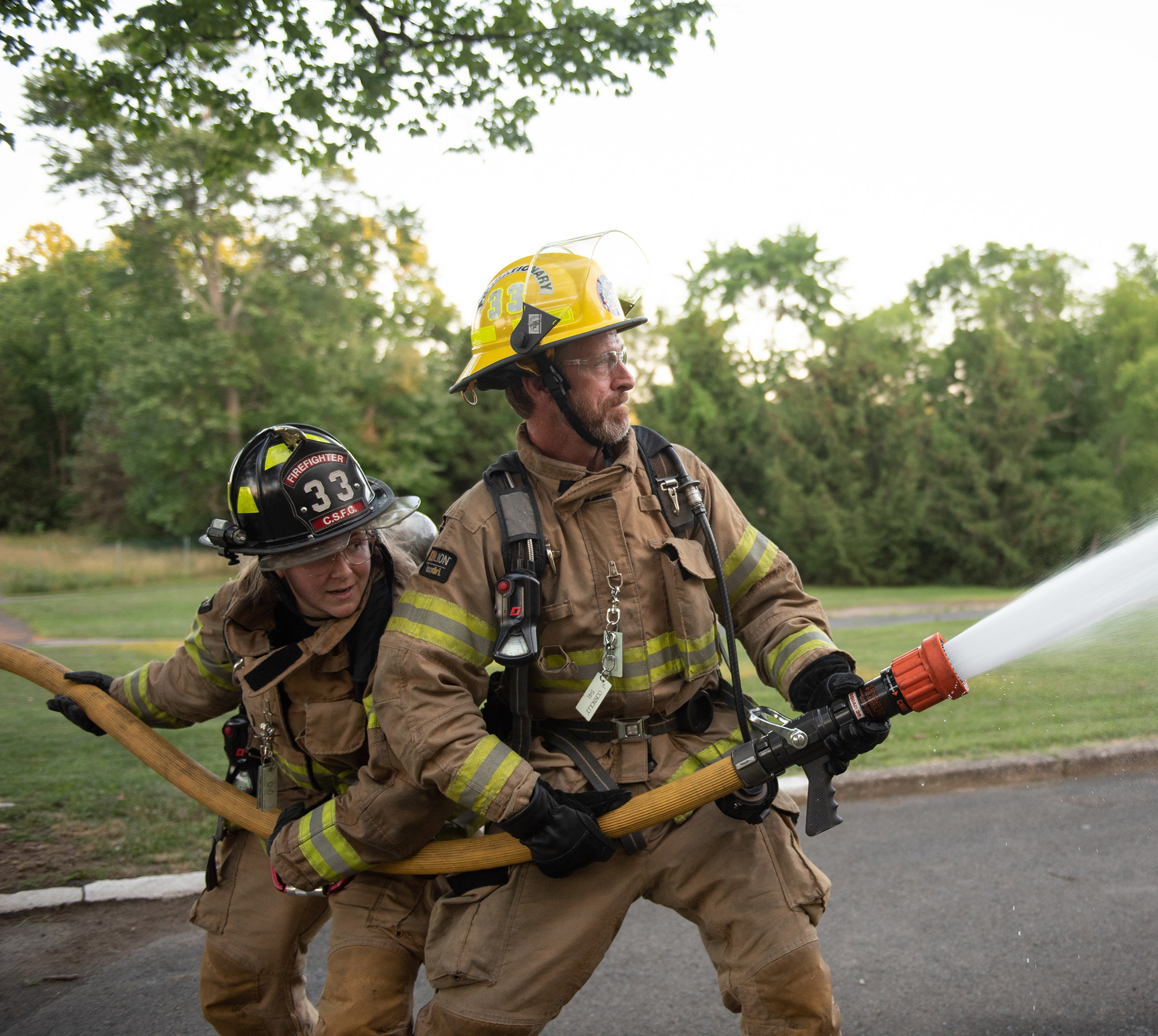 The letters "CSFC" stand for more than Centre Square Fire Company – they stand for our values and what it means to volunteer.
Community

Centre Square Fire Company is dedicated to Whitpain Township and the surrounding community, and making the area a safer place.

Service

Whether it is answering fire and rescue calls or providing mutual aid to neighboring fire departments, we are committed to service and always looking to improve our skills through training.

Friendship

The bonds our volunteers form create friendships for life. Our welcoming team is eager to teach new volunteers and make them feel like a part of our crew.

COMMITMENT

We are committed to protecting lives and property by answering every call with professionalism and utilizing advanced skills.
If our values align with yours, volunteer at CSFC!

Being a volunteer firefighter is one of the most exhilarating and rewarding ways to spend your time.