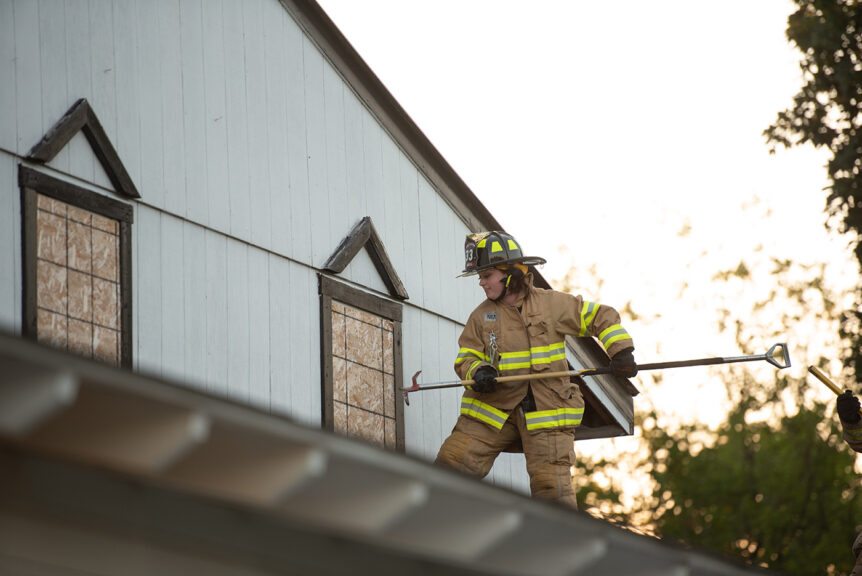 Volunteer Spotlight: Gabbie Saylor
For Gabriella (Gabbie) Saylor, the fire station is her second home. From the age of two, Gabbie used to accompany her dad on trips to the fire station.
"I loved when my father took me to the firehouse; it was one of my favorite places growing up," said Gabbie.
Gabbie has now been volunteering at the fire station for seven years, joining at 16, and has passed her firefighter certification.
"Training for my firefighter certification was challenging, but fun and exciting at the same time. I met tons of new friends, who I now see on different fire calls, and it is a great time to do what I love with all my friends," said Gabbie.
One of the most memorable nights of Gabbie's training was when her father, Fred Saylor, who volunteers as fire police, was able to watch her practice vehicle fires on the turnpike.
"It is not often that my dad gets to watch me train, but that night he did," said Gabbie. "After I took my turn, my dad exclaimed how proud of me he was. Making my dad proud is my number-one goal."
Gabbie is an active member of the firehouse; if she's not out on a call or training, she is interacting with the community at events or handling the company's hall rentals.
When asked how to describe CSFC in one word Gabbie says, "Teamwork!"
"At Centre Square, no matter the call or event, the members work together to get the job done," she explained.
As a female firefighter, Gabbie encourages other women to volunteer, knowing they can be a crucial part of the team and the fire company. Gabbie believes women have a lot to offer the fire service in 2023 and gives advice for women who may just be starting out.
"Never give up. You must work hard, persevere, and dedicate your time. It is worth it when you graduate with your Firefighter I certification and can say you are a firefighter."
To join Centre Square's team or to learn more visit www.centresquarefire.org