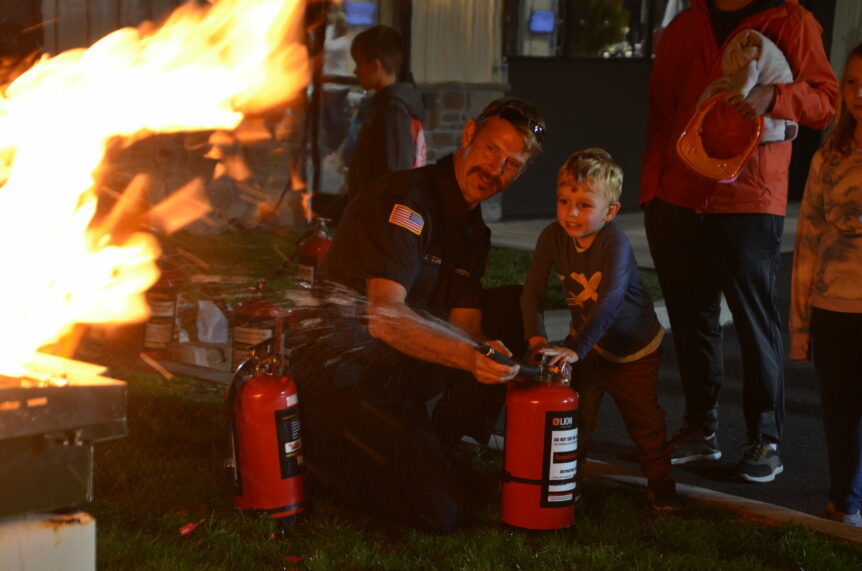 CSFC Invites the Community to Family-Fun Fire Expo
Centre Square Fire Company is holding its free, family-friendly Fire Expo on Friday, October 6. The event will run from 6:00 to 8:30 p.m. at Wentz Run Park, 960 Wentz Road, Blue Bell. In the event of inclement weather, it will be held on October 7.
"Community is an essential part of volunteering with Centre Square Fire Company," said firefighter Matt Kozeniewski. "We love interacting with families at events like these and the Fire Expo is one of the community's favorites."
During the event, the community can meet Centre Square Fire Company firefighters and watch fire prevention demonstrations. This year's Fire Prevention Week theme is "Cooking Safety Starts with You". At the CSFC Fire Expo, families can expect to learn various ways of preventing kitchen fires, how to use a fire extinguisher, and how to create a family escape plan.
"Cooking is the leading cause of house fires, so we encourage residents to always keep a close eye on what they're cooking and keep a lid nearby in case a grease fire starts," said Kozeniewski. "Also consider implementing a kids-free zone around the stove or grill."
Other interactive demonstrations include using the "Jaws of Life" and learning to "stay low" in the smoke house. On display will be pumpers, ladder trucks, an antique fire engine, helicopters, and many other emergency vehicles.
"If anyone is interested in joining Centre Square's team, we are very interested in talking to the community about volunteer opportunities," said Kozeniewski. "We are seeking motivated individuals to volunteer their time as firefighters, fire police, junior firefighters, and administrative members."
Learn more about Centre Square Fire Company by attending its Fire Expo on October 6 or visit www.CentreSquareFire.org.