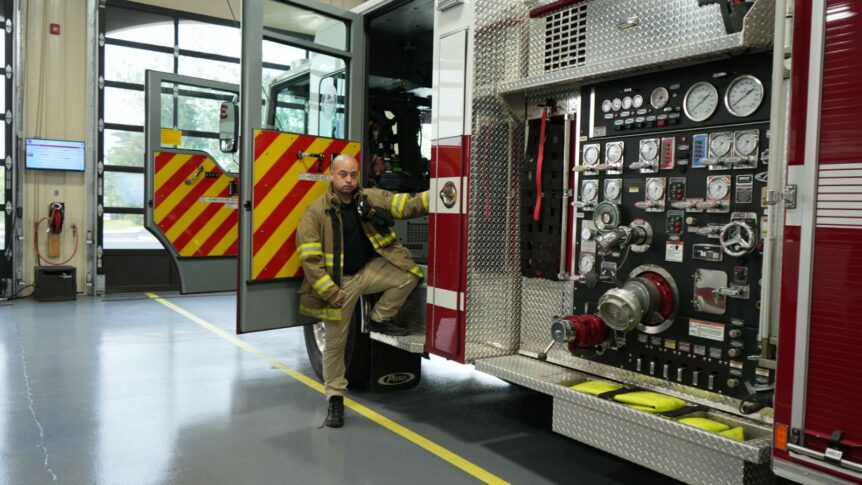 Volunteer Spotlight: Gino Coleman
Volunteer firefighter Gino Coleman influences others to keep a tranquil attitude when taking on overwhelming situations.
As a newer firefighter himself, Gino advises new recruits to "Reach out to your superiors and network as much as possible. Learn to relax but be attentive and ask a lot of questions."
In April 2023, Gino submitted an application to be a volunteer firefighter in an effort to pursue his desire to one day join the Navy as a pilot.
"All Navy crewmen are trained in the fundamentals of firefighting," Gino stated, so he felt that volunteering could assist him with his Navy Aviation application process.
He was first introduced to becoming a volunteer firefighter while growing up in Centre Square by a close friend. Given that many locals knew his family, signing up to volunteer seemed like just the right fit.
Gino currently lives in Fort Washington, which is 13 minutes away from Centre Square. As a result, he frequently misses the first truck that departs within three to four minutes following a call. However, he gets on the next truck if needed and enjoys volunteering where he grew up.
"My favorite thing about volunteering is the impact I'm making on the community," Gino said. "I went to Stony Creek Elementary School as a kid and now I have the opportunity to participate in special events that provide entertainment for the kids."
Aside from volunteering and his occupation as an auto-cc operator, Gino keeps himself immensely occupied. He has already received his CPR certification from the American Red Cross and is currently completing his Firefighter I certification.
To learn more about volunteering, visit CentreSquareFire.org.