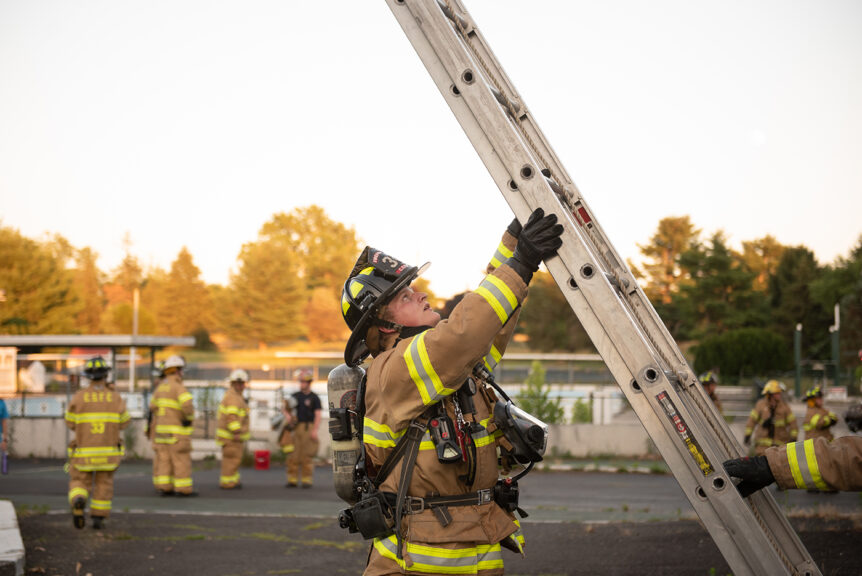 Volunteer Spotlight: Mark Thompson
Volunteer firefighter Mark Thompson encourages new volunteers to work hard and train hard in order to learn as much as possible.
"Every day you will learn something new, so try to absorb as much as you can," said Mark, who started volunteering four years ago at the age of 18.
After hearing from a current member that Centre Square Fire Company needed more volunteers, Mark visited the station to see what it was all about.
"I decided to join because I got along really well with everyone and I wanted to help out my community the best that I could," he said. "What I enjoy most about volunteering is getting to joke around with everybody and truly being able to make a difference."
In addition to learning skills to provide fire and rescue services, Mark has learned about himself too.
"As a volunteer, I learned that no matter the time of day, I can always find myself ready to go and to be able to help out anybody who needs it," he said. "I have learned to be selfless and put other people's needs before my own."
To anyone thinking about joining Centre Square, Mark says "Not only do you get to work with great people, but you also get to help people. Nothing feels better than knowing you can help someone at their lowest and be able to put a smile on their face."
To take the first step in volunteering, fill out an inquiry form at CentreSquareFire.org.