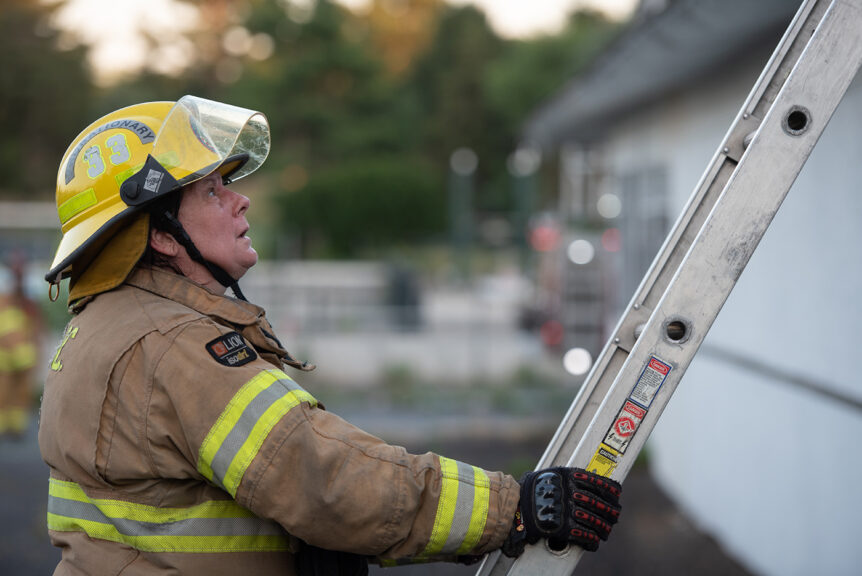 Volunteer Spotlight: Antoinette Dowds
Volunteer firefighter Antoinette Dowds encourages other women to join Centre Square Fire Company.
"Firefighting should be an inspiration for all women, younger or older, everywhere, to demonstrate the value of strength and courage," said Antoinette, a certified nurse practitioner and a certified EMT.
"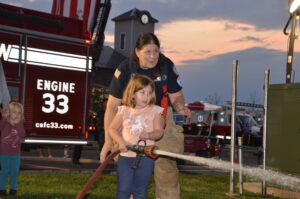 I serve as a servant leader in my current profession and wanted to give back to the community," said Antoinette. "I decided to join Centre Square because I have always been an incredibly compassionate person, serving others and helping those in need and in danger, more than my self-interest."
Her medical knowledge is helpful when responding to calls; however, no prior experience is required to join.
"I enjoy the training and education that is provided by the fire company, which keeps all firefighters up to date, and in good physical and mental condition," she said. "Monday night drills help to keep us on our toes."
When Centre Square responds to a fire, Antoinette says that not all firefighters are on the ladder or in the building. Some can serve as ground crew to refresh air tanks, carry ladders, account for those who enter and exit the fire ground, and acquire equipment for other firefighters as needed.
"The entire team is fierce and brave, and devote their time to ensure a level playing field and strong bonds and relationships among volunteers," said Antoinette. "As a result, more is accomplished for the best possible outcome in every situation."
To learn more or sign up to volunteer, visit CentreSquareFire.org.